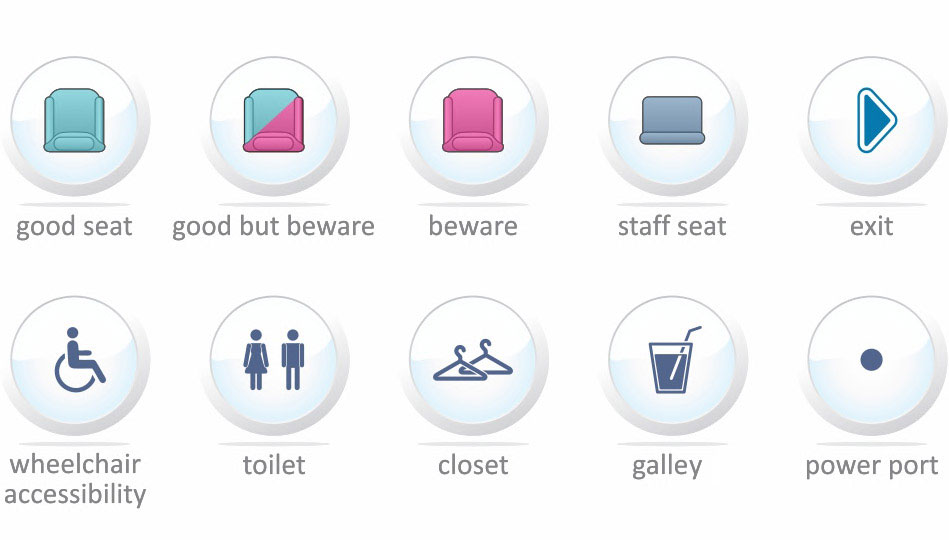 Clé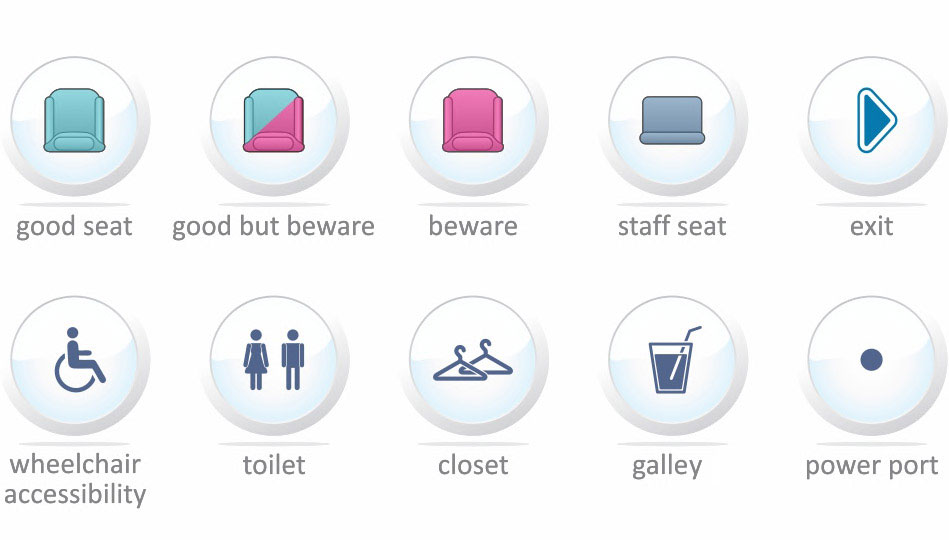 Informations relatives aux places
| Class | Tanguage | Sièges |
| --- | --- | --- |
| Business Class | 48" | 8 |
| Economy Class | 29-32" | 156 |
Présentation générale
The Boeing 737-800 was introduced into the Air Pacific fleet in 1999. Named "Island of Kadavu" and "Island of Gau", these planes have a total seating capacity of 154 passengers, 8 in Tabua/Business class and 142 in Pacific Voyager/Economy Class. These planes have a flight range of 6845km and a cruising speed of 885km/h
Passengers travelling in Pacific Voyager or Economy Class on B747-400s have seat back video which offers 12 channels of movies, documentaries, comedies and music. On all other flights, a selection of video and audio entertainment is offered.
Captain Bula kits are offered to younger passengers to keep them entertained and for adults, there is a wide range of reading material.
Tabua or Business Class passengers on B747-400s have a choice of 21 channels on their in-seat video. On other aircraft a selection of 10 movies is offered.
B737-800 planes have ergonomically designed seats with adjustable headrests and legrests which provide comfort and support. The headrests feature adjustable wings which makes sleeping a lot easier.
Watch out for the B747-400 named « Island of Viti Levu » which carries images of two famous resort islands on the fuselage, tying in with the Air Pacific advertising slogan « Your Island in the Sky ».
Reviews
2018-09-13

Examen détaillé

| | |
| --- | --- |
| Place | 2E |
| Départ | Adelaide - Adelaide International Airport (ADL) |
| Arrivée | Nadi - Nadi International (NAN)2 |

We thought we would spoil ourselves and fly on our first family holiday overseas on business class.
Less than satisfied.
Uncomfortable, well worn seats.
Good leg room.

Entertainment a joke, an IPAD! Dirty, cover that was old and tacky and didnt work properly.
Drink good.
Food nice but I expected better.
I wanted a certain dish that was offered on the menu to be told " We only have 2 of them". So didnt get it.
Staff were not overly happy.
Was surprised that when we went to land there was still food not picked up and they didnt even check if we had our seat belts on!
I looked up and they were putting their seat belt on!
We had a glass break near my 8 year old who knocked it of whilst sleeping and it broke. It was sitting there most of the flight.
Staff less than helpful and quite grumpy.
Would not fly business class with this airline ever again and would not recommend to anyone.





2018-09-22

Examen détaillé

| | |
| --- | --- |
| Place | 19A |
| Départ | Brisbane - Brisbane International (BNE) |
| Arrivée | Nadi |

Looked like a great seat BUT it is the ONLY window seat without a window! Very disappointed because we also booked this seat on return flight.
On flight over audio was not working.
On flight home I sat bolt upright in 19B (next to wife) as seat recline would not work. Hard to get comfortable.
Legroom adequate. Service very ordinary - still waiting to come back with a drink. Ran out of vegetarian dish (although everyone I saw had the chicken, no one had vegetarian). I had the chicken - like everyone else (not prepared for them to come back when everyone else had been served).
I am glad it was only a 3-4hr flight.
They need to pay more attention to the customer service and experience.
When are airlines going to enforce the cabin luggage requirements? They did weigh and tag our carry on luggage at bookin but heaps of large luggage made it onto plane.
2018-05-21

Examen détaillé

| | |
| --- | --- |
| Place | 1a |
| Départ | Melbourne - Melbourne International Airport (MLB) |
| Arrivée | Nadi - Nadi International (NAN) |

This is really just a premium economy type seat .